GM Hughes DataVision head up display system model 110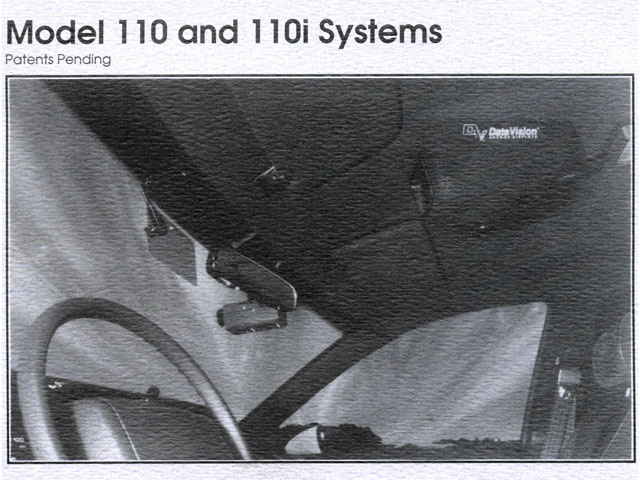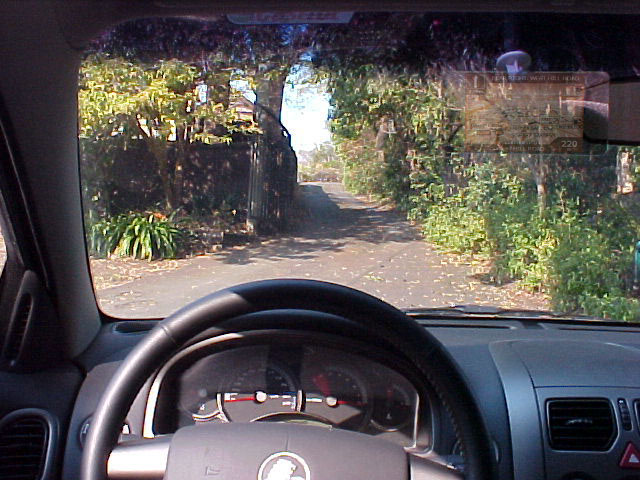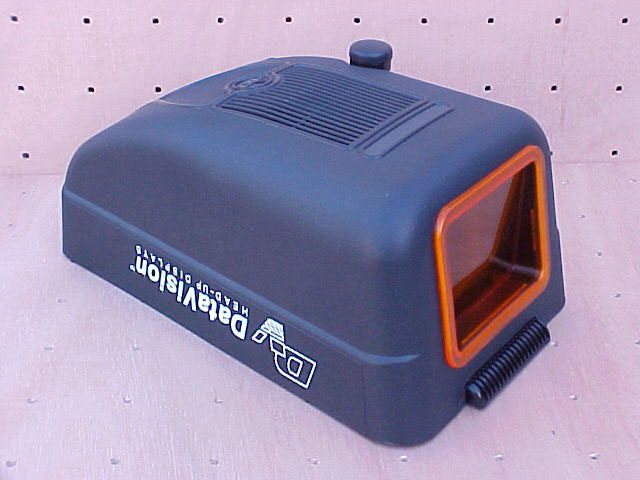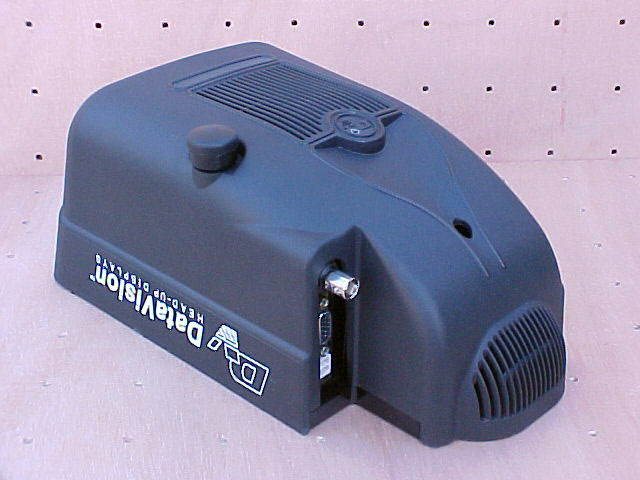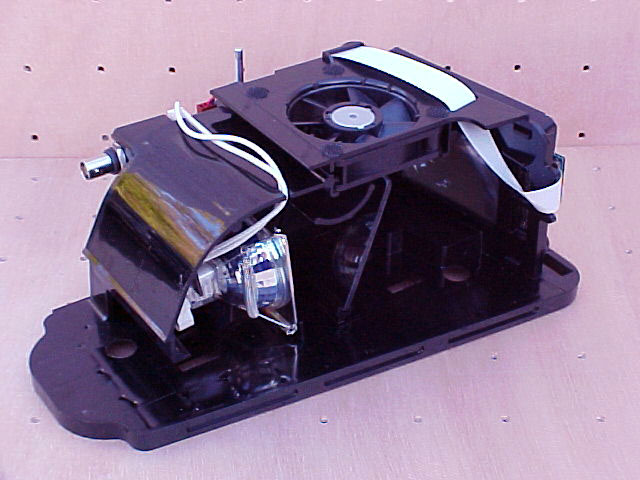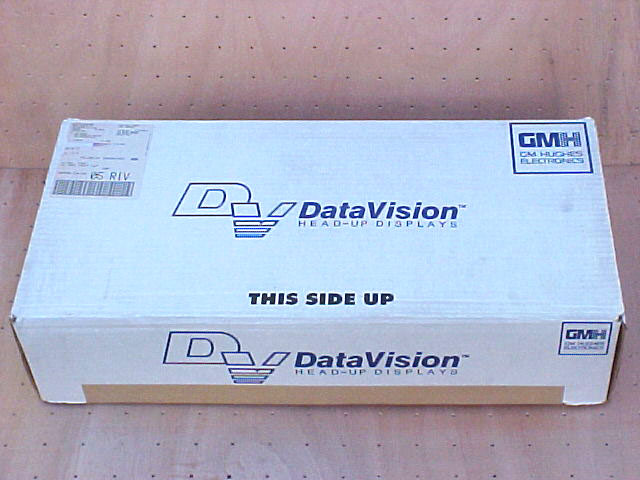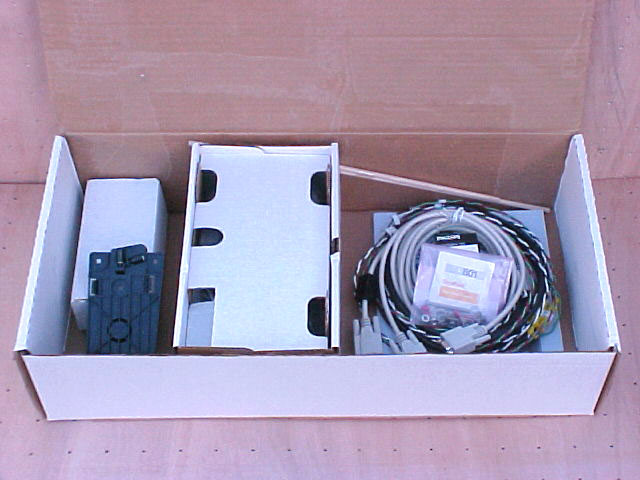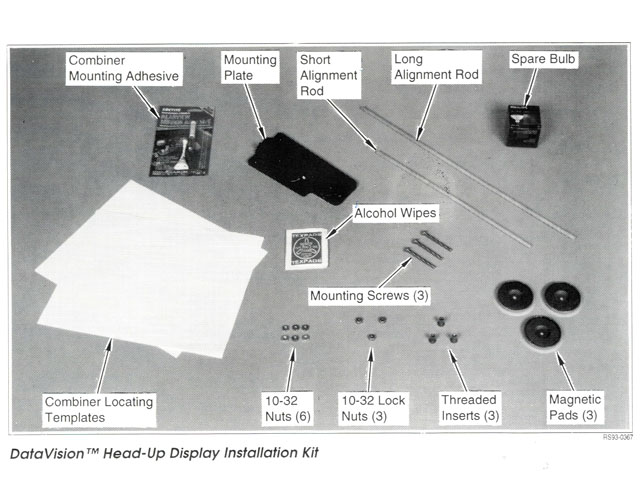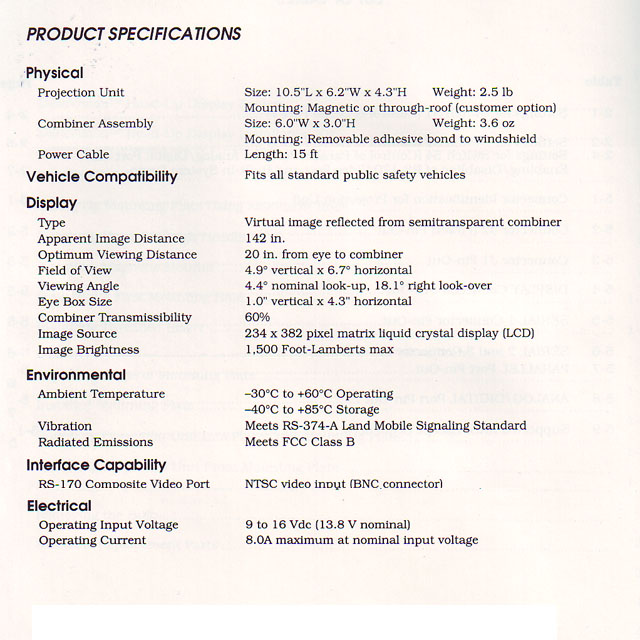 Introduction
Hughes Aircraft Company, which pioneered the development of head-up display systems for the world's most advanced military jets, now offers this exciting technology to the commercial market in an affordable package for a variety of applications - the DataVision Head Up Display System.
The DataVision Head Up Display (HUD) is suitable for use with any NTSC video signal source, for example a GPS navigation system, mobile data terminal (MDT), in-car computer or rear or night vision cameras. It will display the video signal in your forward field of view, allowing you to observe important data without having to look away from the scene in front of your vehicle.
System contents
The model 110 system includes the following components.
DataVision Head-Up Display System components
Projection unit
Combiner assembly
Power cable
System interconnect cable
System interconnect extender cable
DataVision Head-Up Display Installation Kit components
Mounting plate
Short alignment rod
Long alignment rod
Spare bulb
Combiner locating templates
Alcohol wipes
Mounting screws, nuts, lock nuts and threaded inserts (3 each)
Magnetic pads (3)
Please note, the electronics unit pictured is not supplied with Model 110 systems (it is the Model 110i option). It is not required for NTSC video signal display, it is only used for serial data display. The system interconnect cables are supplied but are not used without the electronics unit.
If you have a serial data display requirement, we recommend the DecadeNet XBOB device instead of the GM Hughes electronics unit. It is much cheaper and has more advanced features including character based graphics generation and genlock overlay on another video signal. The DecadeNet XBOB device has been tested and is suitable for use with the Model 110 systems.
The combiner mounting adhesive pictured is NOT supplied. The systems for sale are newer than than the photographs and include a removable adhesive windshield mount and a spare adhesive pad instead.
The system includes one bulb installed in the projection unit and one spare bulb. The bulbs are standard 75W 12V halogen types (ceramic plug with two pins and dichroic reflector) so additional bulbs can be purchased from many hardware and lighting stores. The projection is clearly visible in daylight conditions, and is dimmable for night-time use.
Installation and operation
Usage is straightforward and is described in the supplied 70 page installation and operation manual. Installation involves attaching the combiner to the windshield and aligning the mounting bracket using the supplied alignment rods. The mounting bracket is attached to the roof of the vehicle using strong magnetic mounts (drilling of the roof is not necessary) and the projection unit clips on to the mounting bracket. Power and video signals are connected to the projection unit using the supplied fused wiring harness for power and a standard BNC video cable.
The price for DV110 is $500.00 each.
Volume discounts are available for orders of ten or more.

All prices are in US dollars and are subject to change without notice.
We ship worldwide from our warehouse in Tuggerah Business Park, NSW, Australia.
To ask a question or to place an order, please use the contact form.