Trumpf D70 Nd:YAG LASER beam collimator 200AQ WI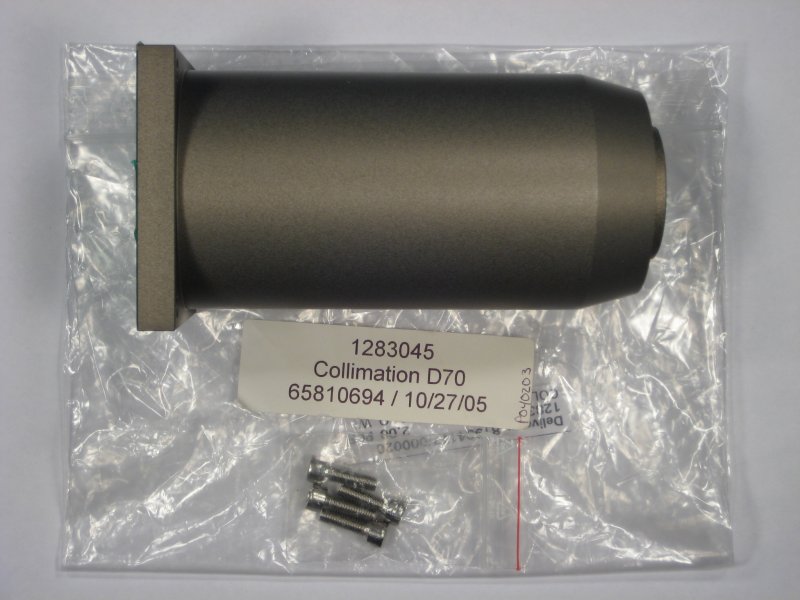 Top aperture is 1.25" diameter with four threaded holes on a 1.25" square. Bottom plate is 2.90" square, with four clearance holes for mounting. Internal collimating/focussing optic has a clear aperture of approximately 2.00". This part is unused, with the manufacturers protective film installed on both ends. Supplied with a set of mounting screws as pictured.
The price for 1283045 is $425.00 each.
Only one of this product is available for sale.

All prices are in US dollars and are subject to change without notice.
We ship worldwide from our warehouse in Tuggerah Business Park, NSW, Australia.
To ask a question or to place an order, please use the contact form.